At the MWC in Barcelona, ​​LG Electronics showed a joint development with Google. Integrated into the new smartphone LG V30S ThinQ (here its review), artificial intelligence technology and voice assistant Google Assistant – smart personal assistant – allow you to remotely control home appliances voice commands and significantly facilitate online shopping. We became acquainted with the novelty closer and tell the main thing.
---
Subscribe to our

special channel

about home technology
---
Support for smart home functions and smartphone development in the V30S ThinQ smartphone will simplify the management of home appliances
Without the help of a mobile application, just by voice, you can, for example, find out when the oven is finished cooking, "order" ice to the refrigerator, create a comfortable home in the home, or find out when the LG Styler steam cabinet finishes putting things in order.
LG and Google technologies allow voice control various home appliances
This extension of Google Assistant's capabilities (in terms of recognizing verbal commands) is possible thanks to LG Voice AI technology.
Daniil Golovin, expert Chudo.tech:

The convenience of voice control technology is obvious – no need to understand the mobile application, spend time on it activation: habitually talking with Google and nothing more is required. This is especially cool when a person, for example, is driving. Of course, it is not yet possible to say that you completely control your home appliances with your voice from anywhere. But the prospect is huge – there is a lot to develop.
The smart camera with Vision AI technology implemented in LG's new smartphone greatly simplifies online purchases, which for many people have become a habitual element of everyday life.
Aim the camera at the image of the thing you are interested in with QLens active mode , and get information about which online store you can buy at the lowest price, as well as recommendations for similar products.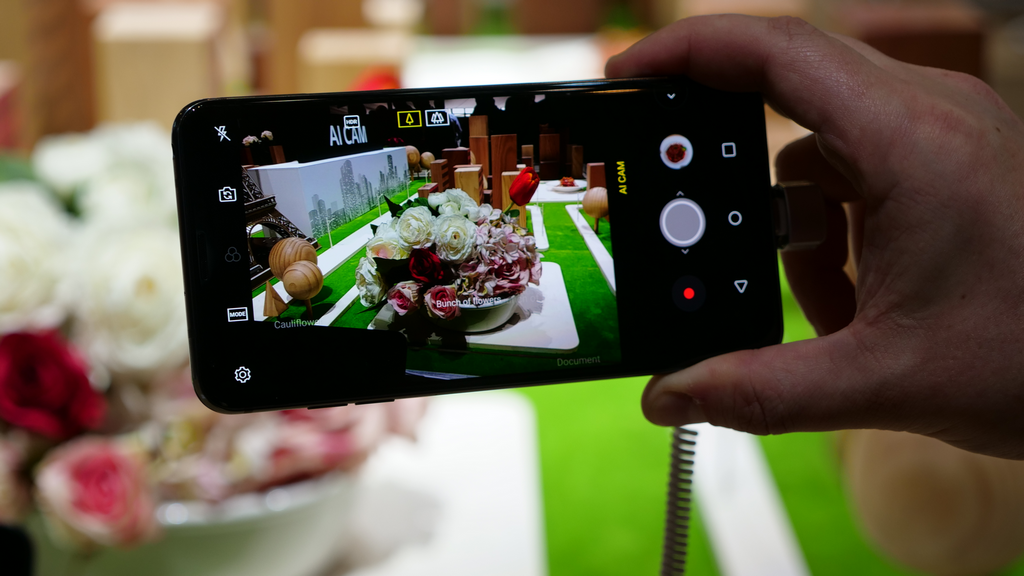 Smart LG camera with Vision AI technology recognizes things and offers nearby online stores for their purchase
QLens also helps to find matching or similar images of food, fashion items, information about sights (buildings, sculptures).
The Russian representative office of LG has no information on the sale of the new smartphone V30S ThinQ in Russia, but this possibility does not exclude. The cost of the novelty has not yet been announced.
---
All news and reports from the exhibition MWC 2018 – under the link .