On the review of the senior screenwriter of the program "Miracle of Technology" Natasha Kashentsova air washing Philips HU5930, which this air not only cleans, but also moisturizes.
Many are used to the fact that humidifiers and cleaners are made in a compact package, but this is not the case – the Philips HU5930 is big enough, its dimensions are 460x446x275 mm, and weight is 8.8 kg. A 1.8 m long cord is used to connect to the power supply.
During operation, the noise level is 32 to 53 dB, which is quite quiet – the device is hardly audible. The washing is controlled using the touch panel on the top of the cabinet – you can set the operating mode, set the fan speed, set the off timer and adjust the humidity level.
The latter is necessary to make the room comfortable, because too dry air can provoke an allergy, and because of too much moisture, mold and an unpleasant odor may appear.
Philips HU5930 also purifies the air in several stages. In the case, in addition to a container with water for 4 liters, there are several filters that hold the smallest contamination of up to 0.02 microns, for example, bacteria and allergens. Filters, of course, periodically need to be changed.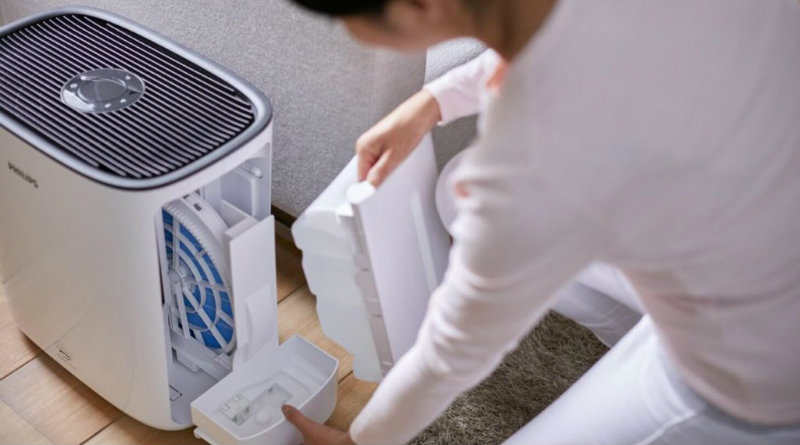 You can buy a Philips HU5930 air-wash in Russia at a price of 17 500 rubles. A set of filters costs about 3,678 rubles.