Is it possible to make your house smart if you have 10 thousand rubles, or even 5 thousand? Can! The editor-in-chief of the site "Miracle of Technology" Kim Korshunov decided to look at the sensors that Rubetek offers and what they can do interesting and useful.
Video:
There are two scenarios for using smart house. The first is that you can buy cheap sensors separately, for example, leakage or smoke sensors. In which case, they will work and start to sound beeps, but if you are not at home, then there will be no use from it.
The second option is much more useful – to install a smart home control center that connects to the Internet. It will combine up to 300 different sensors and will send notifications about what is happening on the smartphone or tablet.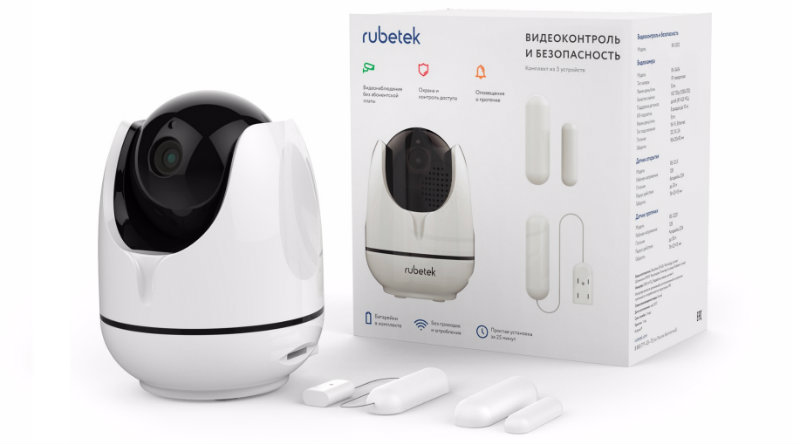 Rubetek application is very convenient and can be used to control any sensors, for example, turn on / off the light, open the front door, see the recording of cameras or online broadcasting from them, adjust the temperature in the room or turn on warm floor on the way home from work. It all depends on your needs and available sensors.
Since everything works through the Internet, it is possible to control the house from virtually anywhere in the world. The application also has a voice control function – you can, for example, say "turn on the light in the bedroom" and it will turn on.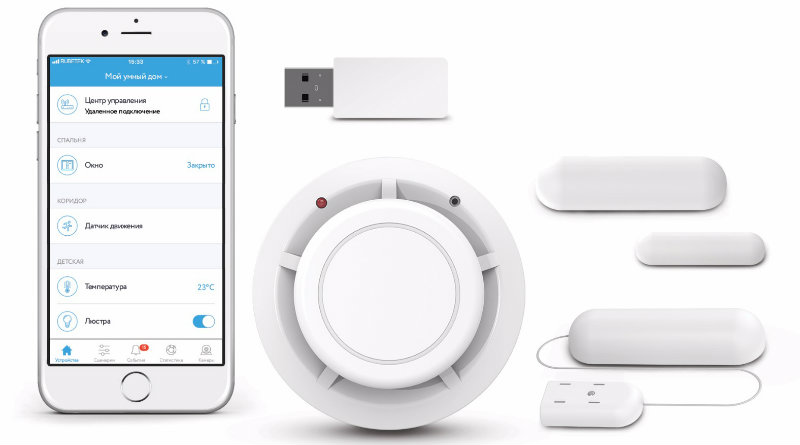 By the way, it is not necessary to connect exactly any branded sensors to the control center. He will work without problems with sensors from other brands. And most interesting is the price. Rubetek offers many different sets at different prices, for example, "management and security" with a camera in the kit can be bought for only 4,990 rubles.